Aeroplex Ltd. is pleased to announce that it will remain the exclusive line maintenance service provider for Wizz Air in Budapest and Debrecen for another two years. The Hungarian aircraft maintenance company will also provide parts logistics support for the airline's entire fleet until 2026.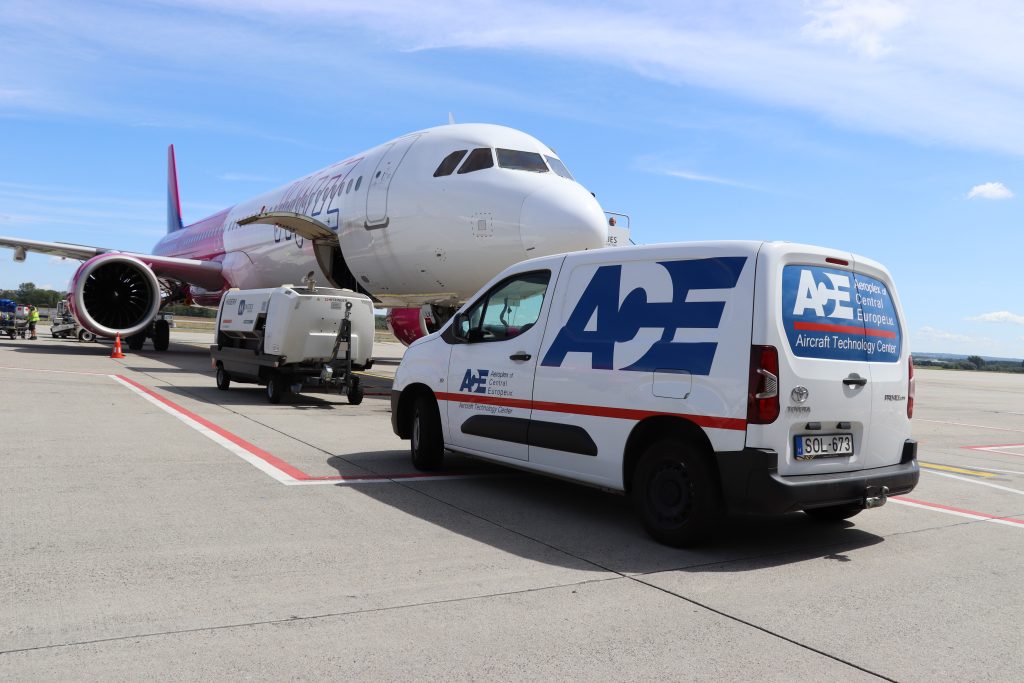 Aeroplex will continue to be Wizz Air's traffic maintenance partner following the conclusion of a tender process lasting several months. The Hungarian-owned, market-leading aeronautical engineering company has been serving Europe's fastest growing airline and the largest carrier with the highest traffic volume at Budapest and Debrecen airports since 2021. The two companies have recently extended their agreement by two years, extending the partnership until February 2026.
Within the scope of the service, Aeroplex's engineers conduct pre-flight inspections of Wizz Air's aircraft, as well as necessary maintenance tasks, ensuring safe operations. These maintenance tasks can be, for example, wheel replacements or seat repairs. While often going unnoticed by passengers, these critical repair works are essential for the safe commencement of flights.
With 15 Wizz Air aircraft stationed in Budapest this year, operating daily from early morning until late at night, Aeroplex's dedicated maintenance team ensures comprehensive checks every night, ensuring the aircraft are in impeccable technical condition for the first morning flights.
The extended partnership agreement entails that, in addition to line maintenance services, Aeroplex will continue to manage the logistical coordination and inventory of spare parts for Wizz Air's entire fleet to perform line maintenance across its extensive European network.
"We are immensely proud that Wizz Air has chosen Aeroplex once again, which underscores the successful collaboration we've had in recent years," emphasized Árpád Demény, CEO of Aeroplex Ltd. He added, "Our line maintenance division, comprising 90 highly skilled professionals, serves 80% of the airlines operating in Budapest. In anticipation of our partners' increasing demands, we are well-prepared to expand Aeroplex's maintenance capacities in the coming years while maintaining the highest level of service."