The 5th Modern Factories Night event was inaugurated at the hangar of Aeroplex Central European Aircraft Technical Center Kft. in Budapest on Friday, with 88 companies participating from 53 locations and 17 sectors.
Over the past decade, strong domestic businesses have been established, providing employment and livelihoods for families. The Modern Factories Night, which was created five years ago to introduce future workplaces and cutting-edge technologies to the public, offers them an excellent opportunity, emphasized László György, State Secretary for Economic Strategy and Regulation at the Ministry of Innovation and Technology (ITM), during the opening ceremony of the 5th Modern Factories Night on Friday.
Speaking at the event held at Budapest Liszt Ferenc International Airport on the premises of Aeroplex Central European Aircraft Technical Center Kft., László György highlighted that over the past five years, more than 20,000 people have visited the programs. This year, 88 companies from 53 locations and 17 sectors have joined the Modern Factories Night event. He added that this year, within the framework of the program, visitors can virtually or in person explore exemplary companies that compete with their international counterparts in the long term by employing unique solutions, digitization, automated production processes, and the application of future technology, thereby providing stable employment and increasing wages for workers.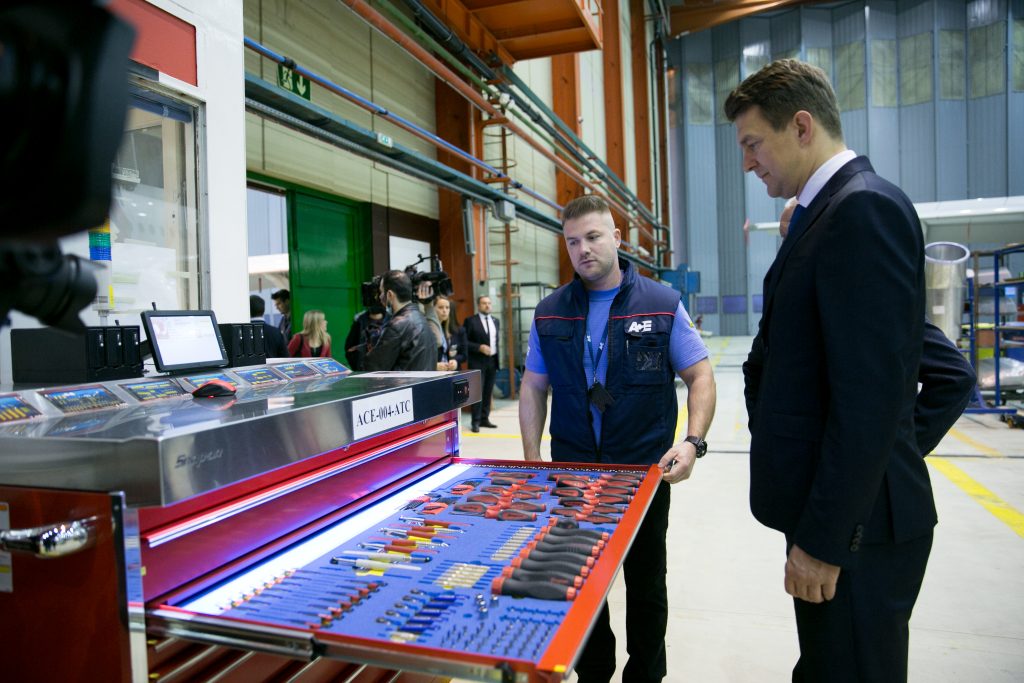 László György also mentioned that Modern Factories Night and similar programs, including the Modern Sample Factory Program, contribute to Hungary winning the 2020s in collaboration with businesses, just as it did in the 2010s. He highlighted that the past decade has been the longest and largest economic growth period in Hungarian economic history over the past century. Working together with businesses, they have created 1 million jobs, and the goal is to strengthen these jobs and create further new jobs, "jobs of the future."
Regarding Aeroplex Kft., which hosted the opening ceremony, the State Secretary noted that the company provides aircraft repair and maintenance services to major international airlines, demonstrating that a 100% state-owned company can also be internationally competitive. Árpád Demény, CEO of Aeroplex Central European Aircraft Technical Center Kft., stated that the cornerstone of their strategy is the application of 21st-century technologies, innovations, and production processes.