With a building capable of accommodating four narrow-body or one wide-body aircraft simultaneously, the Hungarian aircraft maintenance company significantly expands its capacity and service portfolio.
The state-owned company unveiled its latest hangar, covering nearly 8,200 square meters, which was built with a 10 billion HUF investment, including a 3 billion HUF capital increase provided by the Hungarian government.
As of the end of last year, Aeroplex employed 656 people, and the new hangar creates jobs for 200 highly skilled professionals. The investment doubles the company's hangar maintenance capacity. The construction work, initiated by Weinberg Kft. in October 2020, utilized a total of 850 tons of steel, 96 reinforced concrete piles buried 6 meters deep, 2,900 cubic meters of concrete, 34,000 screws, and over 920 sidewall panels.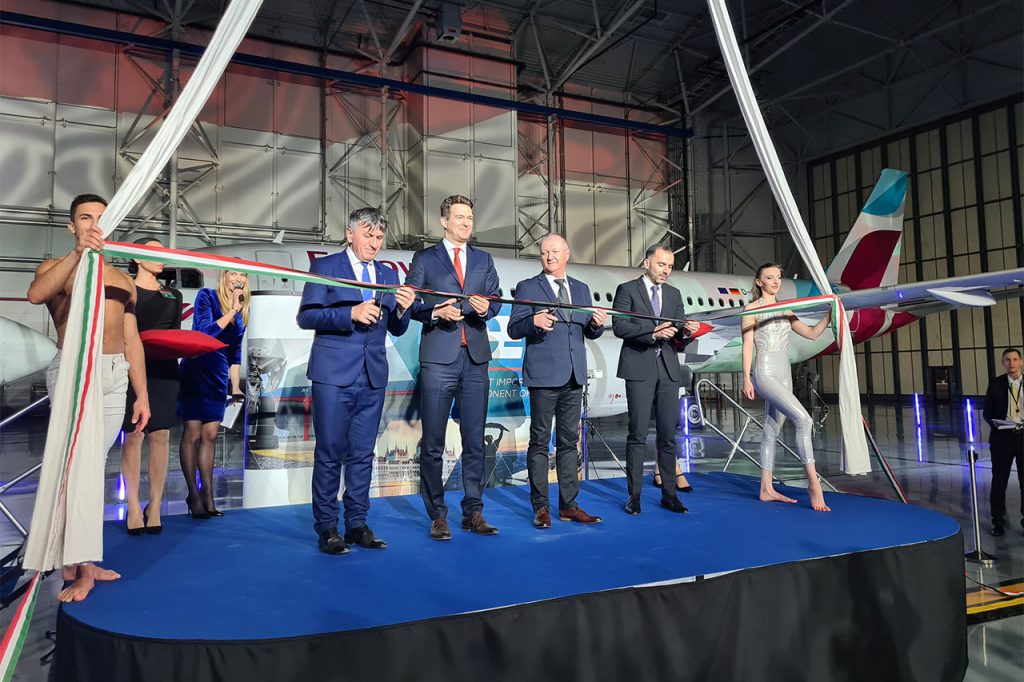 The hangar features a 75-meter-wide and 17.5-meter-high sliding door, which, when fully open, allows complete access to the technical area. At the top of the central part of the door, a 3×5-meter extension was added to ensure unobstructed entry for the tallest part of wide-body aircraft, the vertical tail fin. The hangar building is suitable for servicing four narrow-body aircraft or one wide-body aircraft at a time, expanding Aeroplex's portfolio to include Boeing 777 and 787, as well as Airbus A330 and A350 models. The hangar is equipped with two 5-ton and one 10-ton special cranes, and the company has acquired specialized tools and state-of-the-art equipment available on the market to support hangar operations.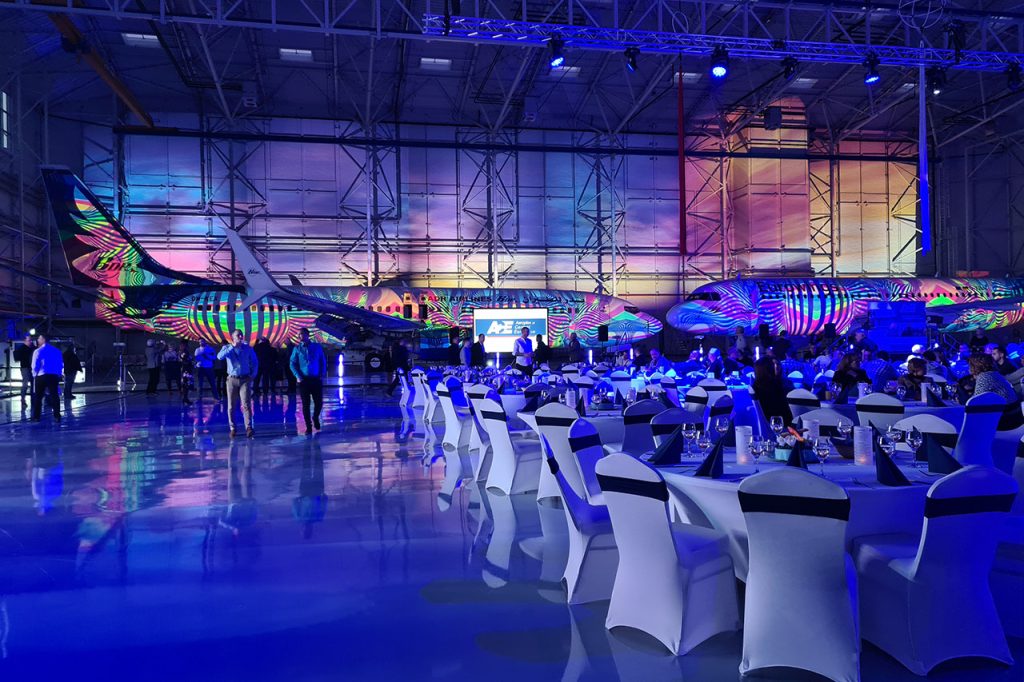 Árpád Demény, CEO of Aeroplex, stated during the inauguration ceremony that the opening of the hangar, which doubles the company's capacity and creates 200 new jobs, is a fitting celebration of the company's 30th anniversary. After six years of restructuring, Aeroplex has stabilized its operations and is now on a growth trajectory, becoming the only independent aircraft maintenance provider in the region capable of servicing wide-body aircraft.
László György, State Secretary for Economic Strategy and Regulation at the Ministry of Innovation and Technology (ITM), emphasized in his speech that the government has provided support to companies like Aeroplex despite the crisis because their investments give them a competitive advantage, contributing to growth for both them and the Hungarian economy.